About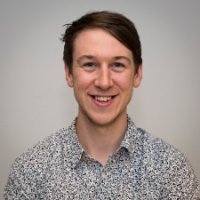 Current gear in the D.Peck kit: https://www.lenstag.com/u/damienpeckphotography
LinkedIn Profile
Damien Peck is a Melbourne-based multimedia photographer, writer, videographer, radio and social media producer. Focusing on live music, sport, abandoned spaces, Peck was born in Albury, NSW during the late 1980s and has also lived in Hobart, Tasmania.
Mr Peck is a graduate of the University of Tasmania with a Bachelor of Arts degree with a double major in Photography, and Journalism, Media & Communications in 2014. Strong photographic interests include key themes of night, space, abandonment, and isolation which have led him to capture the darker spots of Hobart in the past few years. The ideas of emotional ties and physical tension in scenes are captured by the blankness of the night's darkness and the vacancy of surrounding objects that might otherwise be in the location in another scenario.
His live event photography has been circulated within the Australian music scene with content in Amnplify / Australian Musician Network, themusic.com.au, Togatus, The Dwarf, Warp Magazine, Sauce Magazine, Optical Note, Newzulu, and more recently through social media on Damien Peck Photography Facebook page. A total of three exhibitions have been held to date including the 2013 collaboration with Elias Allanby for 'States and Minds' live music exhibition. Peck has also featured photography in real estate, featured images in Tasmanian newspaper, The Mercury, and many live music and albums reviews across music media.
Many festivals have been photographed including: Mona Foma, Dark Mofo, Falls Festival, MONA FOMA, Soundscape Festival, Breath of Life, and many more gigs throughout Tasmania and Melbourne.
Just some of the thousands of major artists include in no particular order: Katy Perry, Foo Fighters, Rise Against, Jimmy Eat World, Passenger, The Dirty Projectors, The Flaming Lips, The Hives, Dinosaur Jr, Two Door Cinema Club, The Wombats, The Violent Femmes, Courtney Love, Salt 'n' Pepa, Coolio, Solange, The Roots, La Dispute, Converge, Mudhoney, Strung Out, Young MC, Run the Jewels, Dizzee Rascal, Steve Aoki, Hot Chip, SBTRKT, Dan Deacon, The Bronx, Glass Animals, MGMT, Alt-J, Cold War Kids, The War on Drugs, Rodrigo y Gabriela, Paul Kelly, You Am I, Mick Harvey, Birds of Tokyo, John Butler, Neil Finn, The Presets, Regurgitator, 360, Hilltop Hoods, Bliss n Eso, The Preatures, Empire Of The Sun,The Cat Empire, Something for Kate, Amity Affliction, Bodyjar, Grinspoon, Phil Jamieson, Frenzal Rhomb, Parkway Drive, In Hearts Wake, Northlane, The Temper Trap, The Rubens, Chet Faker, The Smith Street Band, Violent Soho, Magic Dirt, Adalita, Cog, Children Collide, The Vasco Era, The Getaway Plan, IKTPQ, Bluejuice, The Drones, The Beautiful Girls, Ash Grunwald, Angus and Julia Stone, Dan Sultan, Matt Corby, Big Scary, Lisa Mitchell, Clare Bowditch, Sarah Blasko, Luca Brasi.
Peck's other interests in media include work as a Digital Producer with ABC Regional, Digital Producer for ABC Emergency as well as ABC Local Radio 936 Hobart and 774 ABC Melbourne as a Cross-Media Reporter. Currently, Damien also writes and edits for Footy Prophet, as well as calling local football matches with Special Comments, Boundary Rider and Social Media producer for the Essendon District Football League.
Previously, Damien played host to community radio station, Edge Radio 99.3fm, with punk/hardcore and live music programs from 2008-2012. This was a side project while completing university studies. He has also run workshops with Music Tasmania on live music photography.
Email Damien via the Contact Page or follow @damopeck on Twitter, as well as Damien Peck Photography Facebook page, and Instagram page. You can see Damien's current work at ABC News.
Be sure to check out the gallery!
Other links:
Togatus cover March 2014
Togatus cover September 2012
$5000 2013 Honda Foundation People's Choice Award from Art of Christmas (Menzies Institute of Research)
2012 UTAS Graduate Gallery